TWO WHEELS , WHAT A PASSION !!!!!!!!
BIKE HOTEL / CYCLING HOLIDAYS
Stay at Magda's hotel of  Novafeltria for a vacation or just to rest a night before facing a long day on wheels until your next destination.
Our structure disposes of a garage dedicated to bikes where you can also do a little maintenance to your equipments .
Even motor bikers are welcomed at Magda's and just like cyclist you can also use our garage.
Upon request we can organize off-road trips with experienced local guides to exploit and enjoy at the best our sites.
An example of  some excursions / tour :
Half day :
* Start at the hotel at 8.30 am and arrival at San Leo's Castle around 10 am , little rest and return going through the town of Maiolo with arrival at hotel around 1 pm just to enjoy a great lunch.
Full day:
*Start at the hotel at 8.30 am and arrival at Montebello's Castle ( Torriana) around 10.30 am, little rest before travelling to the San Marino Republic with arrival at the historic centre around 1 pm, free lunch. Departure at around 2.30 pm to come back in Novafeltria hotel Magda at around 5 pm.
This two tours are just some suggested examples ……. But our valley offer much much more !!!!!
This are the roads where our pirate the best and unforgotten cyclist Marco Pantani use to train . He won 46 titles in his short career.
Our valleys offer great off-road routes with the opportunity to have a local guide take you to places you can't even imagine where uncontaminated nature still reign undisturbed.
This page is dedicated to " ECOTURISM "  and to whoever loves sports and nature.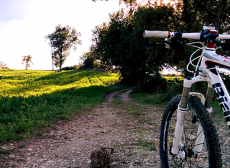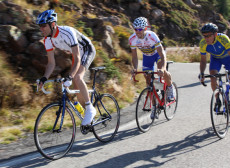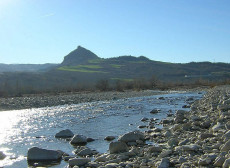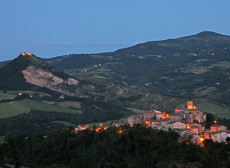 valmarecchia in bici, valmarecchia in moto, itinerari valmarecchia, visitare valmarecchia, visitare rimini, valmarecchia in bici, valmarecchia in moto, itinerari valmarecchia, visitare valmarecchia, visitare rimini, valmarecchia in bici, valmarecchia in moto, itinerari valmarecchia, visitare valmarecchia, visitare rimini, valmarecchia in bici, valmarecchia in moto, itinerari valmarecchia, visitare valmarecchia, visitare rimini, valmarecchia in bici, valmarecchia in moto, itinerari valmarecchia, visitare valmarecchia, visitare rimini, valmarecchia in bici, valmarecchia in moto, itinerari valmarecchia, visitare valmarecchia, visitare rimini